Alzheimer's Disease
Exelon
Rivastigmine
Rivastigmine (Exelon) is a reversible non-competitive inhibitor of acetylcholinesterase.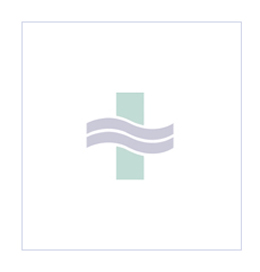 1.5mg (28 tablets), £46.94
The benefit of taking Rivastigmine (Exelon) is assessed by repeating the cognitive assessment at around 3 months. Such assessment cannot demonstrate how the disease may have progressed in the absence of treatment, but it can give a good guide to response. Up to half the patients given this class of drugs show a slower rate of cognitive decline. Rivastigmine (Exelon) is also licensed for treating mild to moderate dementia in Parkinson's disease.
Dosage for Rivastigmine (Exelon)
The usual dose of Rivastigmine (Exelon)is initially 1.5mg twice daily, increased in steps of 1.5mg twice daily at intervals of at least 2 weeks according to response and tolerance; the usual range 3-6mg twice daily; the maximum dose of Rivasigmine (Exelon) is 6mg twice daily.
THE PRICES LISTED ARE FOR MEDICATION DISPENSED ON A PRIVATE PRESCRIPTION. SOME PATIENTS,HOWEVER, MAY BE ELIGIBLE TO OBTAIN THIS MEDICATION ON AN NHS PRESCRIPTION. YOUR DOCTOR WILL BE ABLE TO ADVISE YOU WHICH TYPE OF PRESCRIPTION YOU REQUIRE.
This product requires a prescription
The product is only available on prescription of a registered UK doctor. You can add this product to your shopping cart now, but it will not be shipped until we have received your valid prescription. On checkout we will offer you different ways to get your prescription to us. If Avon Pharmacy already holds your prescription, you can indicate this on checkout and do to need to provide it to us again.
Rivastigmine (Exelon) is recommended by NICE for the adjunctive treatment of moderate Alzheimer's disease in those whose mini mental-state examination (MMSE) score is 10-20 points under the following conditions: 1) Alzheimers disease must be diagnosed in a specialist clinic; the clinic should also assess cognitive, global and behavioural functioning, activities of daily living, and the likelihood of compliance with treatment 2) Treatment should be initiated by specialists but can be continued by general practitioners under a shared-care protocol 3) The carers' views of the condition should be sought before and during drug treatment 4) The patient should be assessed every 6 months and drug treatment should normally continue only if the MMSE score remains at or above 10 points and if treatment is considered to have a worthwhile effect on the global, functional, and behavioural condition. 5) Patients receiving acetylcholinesterase inhibitors for mild Alzheimer's disease can continue treatment until they, their carers, or their specialist consider it appropriate to stop.